Helloooo everyone, so it's like 4 AM and the only other person awake in the blogosphere right now is freakin' mirrorpurple. Figures, right? Anyway, it's been a long festive day, but the party never stops because HAPPY NEW YEAR, minna!!! If this post doesn't show my dedication to blogging then I don't know what will.
I thought I'd keep this short and sweet because ultimately I'll be another "2015 Year In" post cluttering your reader, and you'll be like "Dammit Takuto, I can't even close the lid on this stupid reader." We're all thinking it, no need to sugarcoat it (even though that's all I do in this café).
I just wanna shout THANK YOU from the top of my lungs to all of my café-goers, those quiet and those constantly keeping my mouth running!! I honestly can't write. I have no experience with it, and I doubt my future occupation (whatever it may be) will involve writing. All I can do, and have been doing, is utilizing the skills I've learned through school, working and coping with what I've got in hopes that my façade as a "brilliant blogger" holds up and I can contribute to the anime community and chat with all you wonderful people. Also, a café isn't very fun without visitors, is it? YOU have all been my spark for blogging, and though it's only been what, a year and a half, my friendships with you (Especially you, yeah, you. You know whom I'm talking about) is priceless.
So why the late post? Well, I didn't want to wish everyone a happy new year just in case the apocalypse came early, because I got lazy, and because I wanted to be the last aniblogger you heard from. With that, "Happy New Year!"
I have no New Year's resolution because I think I swallowed it when I downed a dozen mini-red-velvet and buttercream-frosted cupcakes and Oreo truffles that I made with my sister. If that didn't do it, then the five glasses of sparkling grape juice certainly did.
It's been a rough year for finding my writing voice, particularly with my reviews, and the hunt is still ongoing. This year, I'd like to find it, so I suppose that would be one resolution. Please excuse the different formats and such. Your feedback fuels my drive, you know?
I don't want to compile a list of all of my active followers because YOU ALL drop in quite often, and I yearn for every new conversation I can have with all of my dearest friends. To my newest followers and viewers, I am delighted and gracious that you have decided to stick around (I must be doing something right)!! To you, I am Takuto, your host at my anime café. It's just another tiny nook in the interwebs where I can serve you digital drinks and cakes as my thoughts for what we love – Anime. I would cry, but then I wouldn't be able to differentiate the cause: My overflowing emotions for all of you or the damn brightness of this laptop screen. Probably both.
Have the Happiest of New Years! I have a strong feeling that 2016 will be a good 'un!! Let's aim for a year full of hearty conversations and memorable moments in this little café of mine 🙂 AS ALWAYS, happy Friday, and until next time, I cherish you all more than words can express!! Good night!
– Takuto, your host
The WordPress.com stats helper monkeys have apparently prepared a 2015 annual report for this blog. Check out my stats if you would like! They may be small compared to others, but I don't care. I'm hella proud of what we've done here 😀 CELEBRATE ~!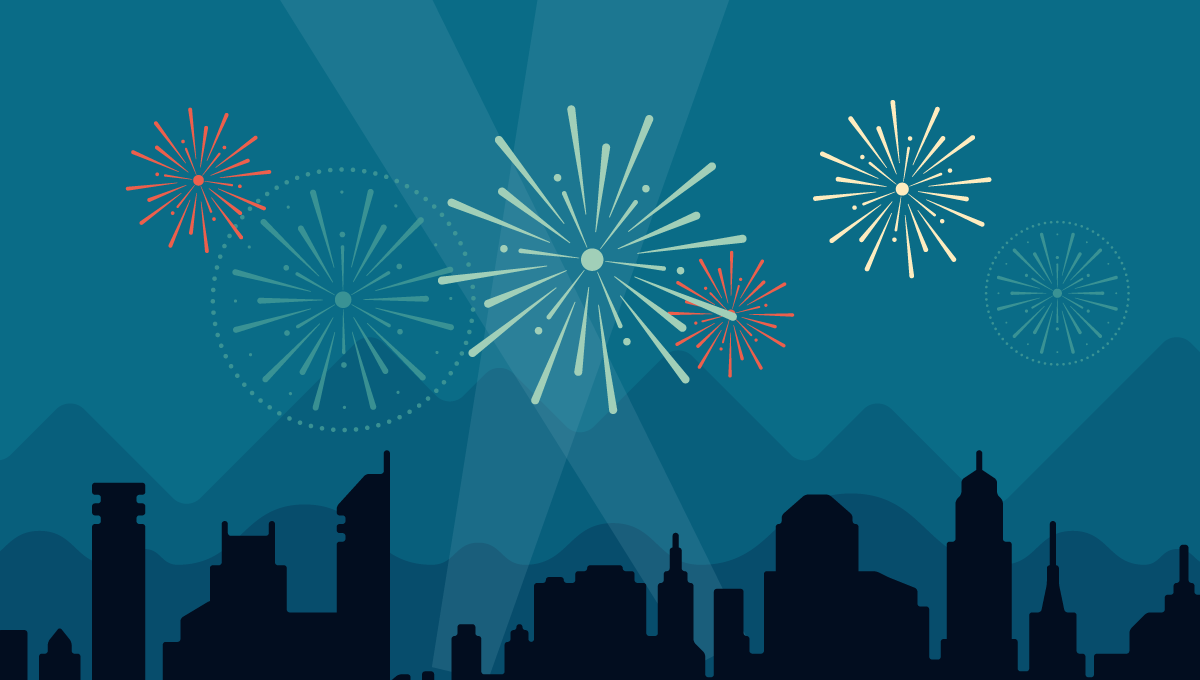 Here's an excerpt:
A New York City subway train holds 1,200 people. This blog was viewed about 5,700 times in 2015. If it were a NYC subway train, it would take about 5 trips to carry that many people.