A brief review of the 12-episode winter 2016 anime "Boku dake ga Inai Machi" (trans. "The Town Where Only I am Missing") or simply "ERASED," produced by A-1 Pictures, based on the manga by Kei Sanbe.
Hearing about anime with time travel immediately make me feel two things: Exhilaration and skepticism. The rush of adrenaline is an obvious one. I mean, doesn't finding out that trial and error will play a key part make you excited? The concept usually entails a character going through repetitive hardships to eventually overcome a goal that will better either themselves or the future or both. Often, however, shows will fail to use the gimmick to its maximum potential, either not developing a character enough to show improvement (or drastic change) or making an inconsistent story just for thrill's sake.
ERASED executes a surprising mix of these turnouts, and depending on how you interpret the lead, Satoru, by the end, you'll either walk away awestruck or feeling quite underwhelmed about the whole package.
Dismal 29-year-old Satoru Fujinuma is a pizza delivery man/part-time manga artist/time traveler in modern-day Japan. Well, sort of. He just has these occasional bursts where, right as a disaster occurs, he is sent back a few moments to before the incident. He calls the unexplained phenomenon "Revival," and he seems to be tasked with saving those facing inevitable peril.
Returning to his apartment from a seemingly normal outing, Satoru finds his mother brutally skewered on the floor and is unfairly accused of murder. Just as the adrenaline is enough to cause his heart to burst, Satoru is tossed back once again through "Revival." But this time, a few breather minutes beforehand becomes 18 years—1988—and is enough to send him back to elementary school!
A man trapped in a boy's body, Satoru comes to realize that his mother's untimely death could be tied to the abduction and killing of a lone classmate of his during childhood, Kayo Hinazuki. Given a second chance at righting wrong and changing his own presently-dull fate, Satoru is challenged to save those lost in the past, protect beloved ones in the present, and ultimately expose the mastermind behind the killings.
Let's get one thing straight: ERASED is not a good mystery anime. It has mystery elements, yes, but the identity of the killer at large is far too predictable. This mainly stems from the otherwise lack of possible suspects. A good mystery anime wouldn't toss in a character at the end and label him the murderer—thankfully ERASED doesn't do that. Where it fails is in the tiny toss up of possible killers. I wanted to say I was truly shocked by the end, but the abrupt change in slower pace and lack of characters to choose from left little room to ponder. Some of the animation cues are also at fault, but we'll cover that department's actual brilliance in a bit.
While we're discussing the cons, I'll add that the unexplained notion of how or why Satoru undergoes these "Revivals" really bothered me when I reached the end of the series. It's as if they show us a preview of the power in a few beginning instances, then toss the idea once we hit the halfway point. Being a time travel fanatic, I was disappointed with how it was handled, unless . . . The gimmick doesn't revolve around needing to save Kayo. Some otherworldly force did it so he could save himself, a man not interested in society and partially life. And where else do you meet friends and solidify family? Childhood. I see each "Revival" as a wake-up call for Satoru, like, "Get a hold of your life, man!"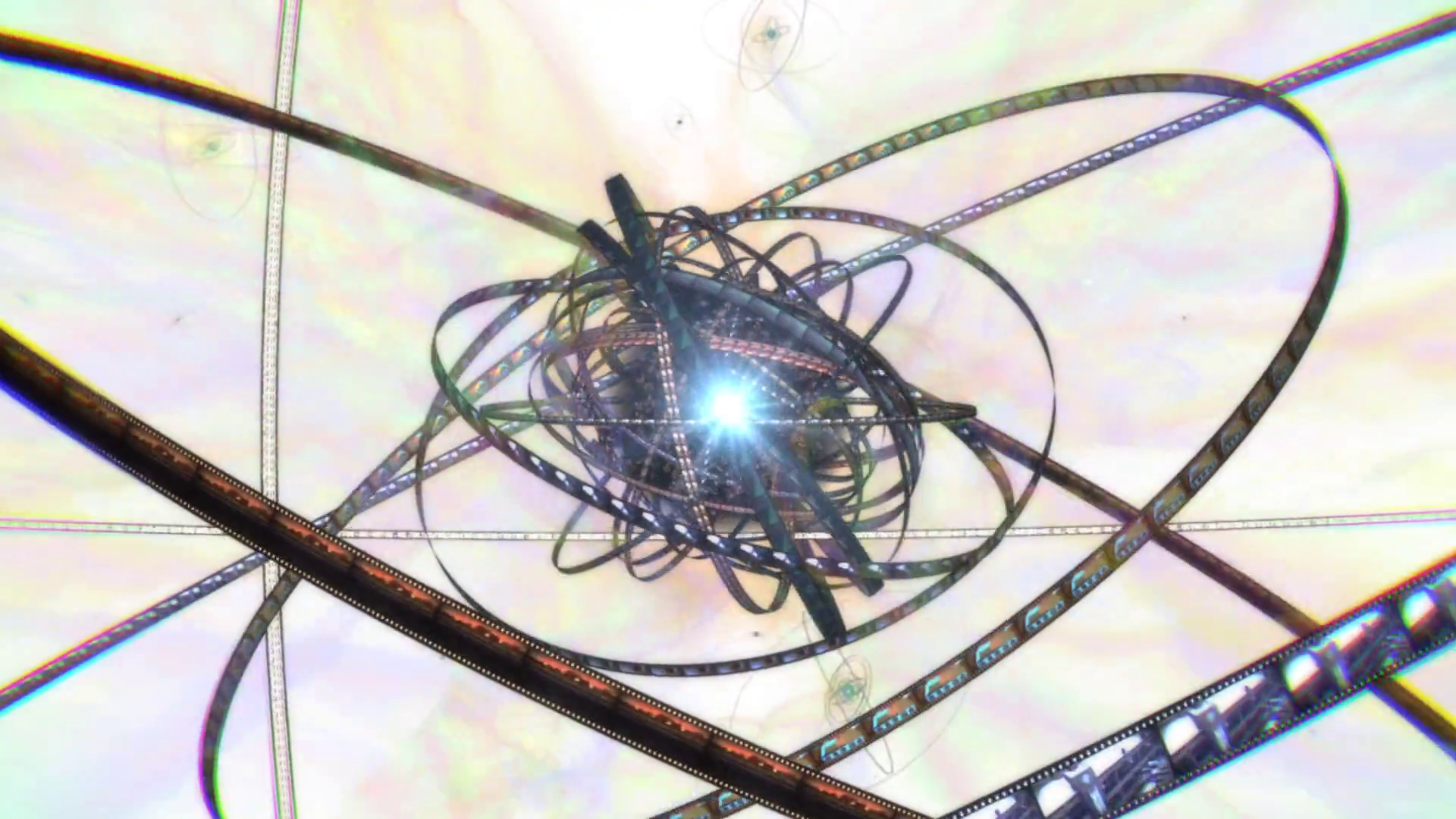 At least the show's wild predictability and faulty concept were led by memorable characters, specifically speaking, Satoru, Sachiko Fujinuma (his big-lipped, sharp-eyed momma and arguably best character of the season), and Kayo Hinazuki. The wide screen narrative for his revisited childhood days was fantastic contrast, and it fits the movie theater theme as represented by the opening and the "Revival's" running film. While the background characters served their purpose, nothing was more entertaining than 28-year-old Satoru's thoughts being accidently leaked from his little kid mouth. The fixed goal set by his favorite manga hero that is always referenced helps guide his character. I could go on about how smart and well-intertwined these main characters are, but my friend Rocco B laid it all out in his comprehensive review, which I urge you to check out for more depth on every layer.
As for production quality, it's once again A-1 Pictures and Yuki Kajiura—could a guy ask for more? Honestly, the intense color palette and flowing imagery accompanied by Kajiura's deeply-felt and haunting main melody brought the story to life. She conveys Satoru's soliloquy with excellent intensity.
The real question is for ERASED, are you an OP or ED guy/gal. For me, the tune of the ending "Sore wa Chiisana Hikari no Youna" by Sayuri was much addicting and romantic, albeit Sayuri's voice being a bit on the high and nasally end. Fight me.
With a future thrown into mayhem (Satoru running from the cops and getting into house fires 24/7), ERASED only seemed fun and truly thrilling in childhood; the future seems lost in purpose. Speaking of excitement, where its mystery failed to convince me, its thriller levels were off the charts! It seems every time red flashed across the white 1988 snow, my heart skipped a beat. That is, until you reach the last episode or two.
HERO WEEK SEGMENT: Archetypical Hero qualities represented by Satoru
I've taken a quick trip to Google to provide qualities of the typical hero. Let's briefly exercise each prompt:
Unusual circumstances of birth; sometimes in danger or born into royalty

Other than the fact that his father is out of the picture, not much can be said for this one.

Leaves family or land and lives with others

Satoru, as we see it, is on a long journey from age 10 to 28. In the present, he lives by himself with a part-time job and a hobby he wishes to pursue. I assume he moved out not only because he was old enough, but because he wanted to get a job as a manga artist for his hero story, and his career path led him to the city where these kinds of options are more prevalent.

An event, sometimes traumatic, leads to adventure

The death of Sachiko is the big one, obviously. Satoru lost his one and only crutch supporting him in these seemingly purposeless days.

Hero has a special weapon only he can wield/always has supernatural help

"Revival" anyone? This is the weakest point, as his power is truly the unexplained supernatural, but all that matters is that he is given a second chance—only he can change fate.

The Hero must prove himself many times while on adventure

Protect Kayo Hinazuki. Keep Airi out of harm's way. Prove Jun Shiratori's innocence. Save Sugita and Nakanishi. Find the murderer. These and many more challenges await Satoru on his rugged journey.

***SPOILERS START HERE***
The journey and the unhealable wound

Coming in episode 9, Satoru is drowned by the killer, thus becoming 'erased.' Though the story proceeds to save his rear with the 'sudden coma treatment,' this imprisons Satoru for several years. When he reawakens, he is a changed man—he suffers brief amnesia, but then quickly marks the line between good and evil by pointing out the killer on the cold hospital rooftop. He won't be able to regain these lost years, but they have changed him for the better, as he is able to see the wonderful lives that have sprouted from those he saved.

Hero experiences atonement with the father

Upon her sudden death, Satoru melts at being with his mom once again in the past. He uses her passing as a motivator (avengement) for seeking Kayo's safety, watching over her and struggling against the inevitable.

When the hero dies, he is rewarded spiritually

THIS is the key one, and tends to affect people's enjoyment. Clearly Satoru didn't die at the end, but the part of him that revisited the past and was able to undergo "Revivals" is no longer with him. The traumatic event in episode 9 caused the split in spirit. For his work, Satoru is rewarded with a new start at middle-aged life rife with opportunity and good fortune, contrasting the beginning. But unlike most heroes, Satoru loses his special power, leaving us to assume that his journey wasn't about a kid saving the lives of many, one about a man seeking redemption through experiencing loss. Because he mentions in the epilogue that he never experienced another "Revival," we are led to believe that his mission is complete, which somewhat defies the typical hero. He ACTUALLY gets to relive his life, while most retire to death following their journey.

***SPOILERS END HERE***
Good things have been said about ERASED for a reason: Its intense thriller fantasy atmosphere is awesome, the music and animation are top-notch, and Satoru is an exciting main character (voiced by an incredible actor, mind you). Fair enough. The end also gets a lot of slack for being anticlimactic. That I really also agree with. It all comes down to how you interpret the hero's journey—Was the enemy too easily identifiable, or was Satoru's reward too gracious? All that can be surely said is that we tend to notice how much we have only once we've lost it. In a town where only you went missing, I'm sure I would realize the impact you've made.
"Kayo, my fate is my own. There's no need for you to feel responsible. I'm sure that what's become of me was a result of something I wanted." – Satoru Fujinuma
Being entertaining is not the same as being well-written. A solid "Cake (4/5)," ERASED was definitely my favorite from the winter 2016 season, then again I only watched two anime. What did you think of the show? How did you interpret the same issues everyone had with it? FEEL FREE TO TALK ABOUT SOMEONE IMPORTANT IN YOUR LIFE, or how you thought Satoru was a good/bad hero! I want to celebrate the cause with all of you! Until next time, this has been
– Takuto, your host